I simply cannot make an animal do something I wouldn't do myself. It's just not in me. I am reminded of that every time I see Max and Marlee dozing on the couch whenever I go to work!
So, when New York City Mayor Bill De Blasio said, on the day he took office, that he would ban the horse-drawn carriages tourists love, I was rooting for him to succeed--even though, deep down, I knew he wouldn't.
And, of course, he didn't: In this city, a politician needs the endorsement of the Teamsters Union--of which the carriage operators are members--in order to get elected or stay in office.
Also, there are just too many other people, not all of them tourists, who simply could no more imagine the area around Central Park without the horses and carriages than they could imagine Santa without his sled and reindeer.

Speaking of which: What if the amimal rights activists (with whom I am in sympathy 99 percent of the time) mounted a campaign to stop Santa from driving his airborne bovines? How would he bring all of those eagerly-awaited gifts to kids of all ages all over the world?
Hmm...Perhaps he could try this: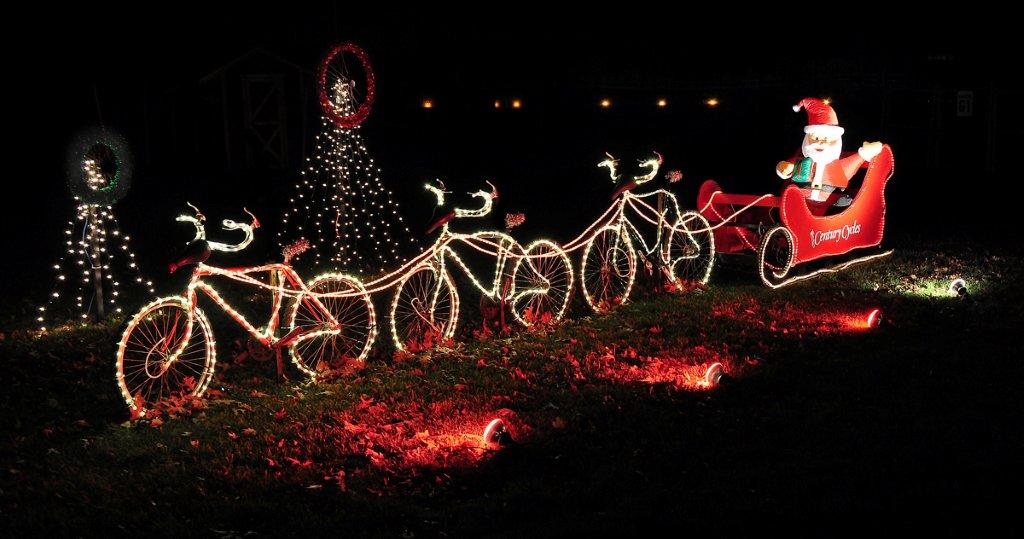 Hmm...Maybe Mayor de Blasio tried to ban the wrong animals. From Life Of Bikes.
The question is, of course: Who would pedal those bikes for him? And could he find a cyclist with a bright, shiny nose to lead the pack?
For that matter: What race leaders sported bright red noses instead of the maillot jaune or maglia rosa?