This is just what the world needs: another bicycle from a maker of luxury cars, with a price to match.
Of course, these days, $21,000 won't get you anything that most people (at least in the developed world) would define as a "luxury car." But I can remember when such a sum was sufficient for two, or even three such vehicles, and a good new basic transporter vehicle could be had for about $2000.
For that matter, I can remember when $27,000 would pay for the contents of even the best-stocked bicycle shops: even the most stratospheric custom and racing machines didn't cost much more than $500. When I was 14, the idea of paying $250 for a new bike--a Peugeot PX-10--seemed decadent or simply crazy.
(Three years later, I would buy a PX-10--used--for that amount of money!)
So, what kind of a bike does $21,000 fetch?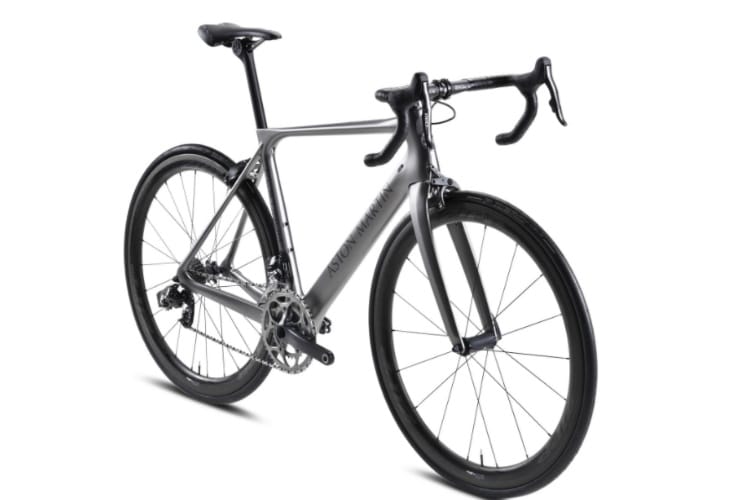 Not surprisingly, the frame is made from carbon fiber. It weighs 770 grams (1.7 pounds) and the complete bike tips the scales at 5.9 kilos (13 pounds), according to the company's press release. That same release says the bike is designed for comfort as well as performance. One way this is achieved is through a wider-than-normal fork design, which leaves more room around the front wheel than other designs, thus preventing "aerodynamically unfavorable vortices."
The bike features, among other things, SRAM's wireless shifting, with levers that "operate just like the paddles found behind the steering wheels on Aston Martin's sports cars."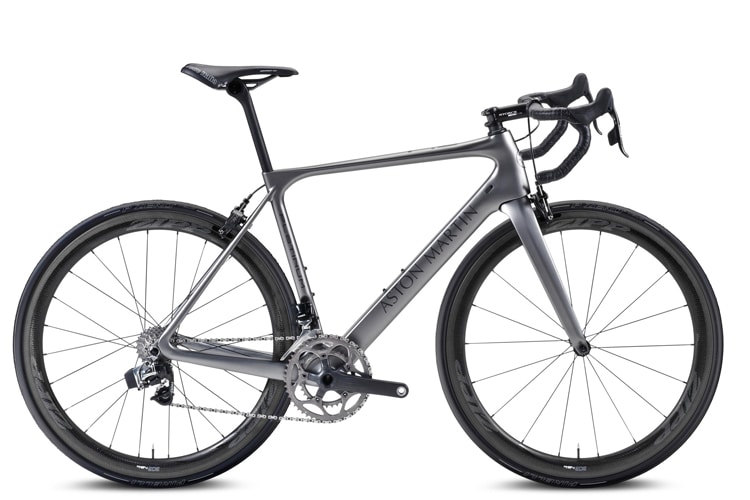 OK--so now you know the luxury car maker behind the bike. Aston Martin indeed collaborated with Storck bicycles to create the "Fascinerio.3" While Storck probably had more to do with the design of the bike, one aspect is distinctly Aston Martin: the finish. In the photos, it looks like a shade of gray one sees on many other carbon bikes and parts. However, depending on the light in which it's viewed, it can change subtly to silver or green--specifically, a variant of AM's iconic "Racing Green".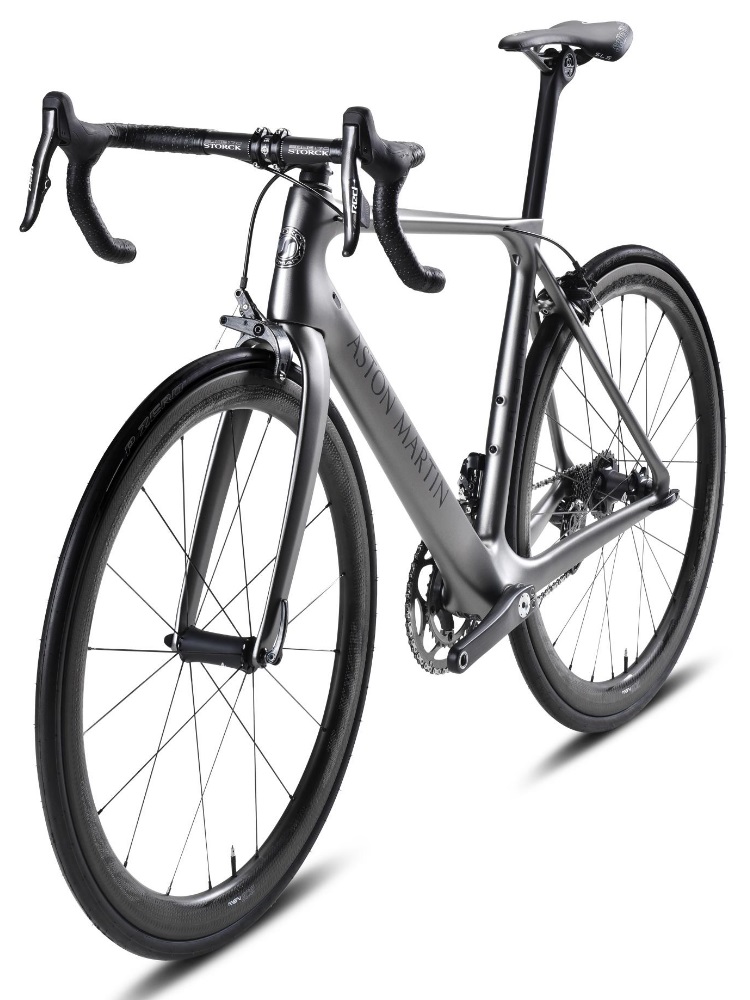 We can all cringe or wince at the price. But if you were James Bond, would you want to ride any other bike?
Note: The article I've linked quoted the price in Australian dollars (27,000). I've converted it to US dollars at current exchange rates.